Automatic Feeding Funnel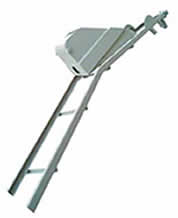 1) There is negative pressure on the feeding mouth and there is no dust.
2) Workers just need to offer the feeding signal one time. The funnel will automatically run, feeding and back to original position.
3)The performance is stale and there is no residual.
4) It is widely used in the pre-mixing process which can save labor and reduce the intensity of labor.